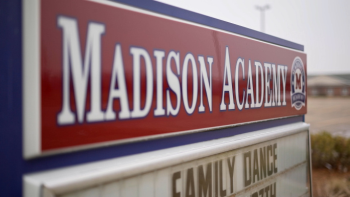 We are now accepting applications for grades K-12
You can call us with questions at (810) 655-2949 Elementary/Middle School or (810) 875-9050 High School.
Visit us today to meet our staff and pick up an enrollment packet. Madison is open to all families, free of charge. We're a school of choice funded by the state of Michigan as a way to improve quality in the public schools.
We help every child expand his or her knowledge in safe, nurturing classrooms. We also teach children to have high expectations for themselves, always.
To Begin the Enrollment Process, click on the form below, then call (810) 655-2949 for the Elementary/Middle School or (810)875-9050 for the High School.
Click here to enroll online for Elementary K-8
Click here to enroll online for High School 9-12
Click here to enroll online for Virtual 6-12
Madison Academy Enrollment Printable Packet